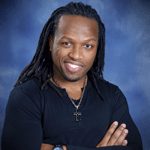 As a studious and proud African American adolescent from Detroit, I was ecstatic about the opportunity to attend Cranbrook High School, a white, prestigious and extremely wealthy independent boarding school in West Bloomfield Hills, Michigan, a suburb of Detroit. I felt like I had an opportunity to write my own chapter to a book that, so far, had been written for me. My family didn't have much money; my father worked as a paramedic for the city and my mother was a stay-at-home mom, which she chose to do to help keep an eye on my brother, sister and me. Needless to say, I had no place in a school like Cranbrook. At Cranbrook I struggled to find my place amongst some of Michigan's most wealthy and affluent students. I knew that I was intelligent enough to keep up with the curriculum, but socially and economically, I was completely overwhelmed.
My insecurities were not unsolicited. White students would sometimes ask, "Are you here for sports?" or "Which program did you come from?" (A few multicultural summer camps were known as feeders into the diversity "quota" program at Cranbrook.) Although I was strictly there to receive an education like most of the white students, I could not help but feel like I didn't belong. The white students put me in a box, labeling me as just another poor Detroit kid that was there to help fill the "colored" student enrollment numbers. It was a hurtful feeling that I would carry with me into my college years at Michigan State University.
After graduating from MSU and marrying my wife Kellie, I decided to leave our beloved hometown of Detroit and move to Chicago to look for more opportunities. In Chicago I was reintroduced to independent schools, this time as a teacher. I begin teaching math and science at Near North Montessori School. I was asked by my assistant principal to help organize and facilitate a student diversity group named Blotch. I saw this as a great opportunity to help students develop and understand their identity before they were placed in the same metaphorical box I was placed in. I soon realized how much I enjoyed doing that work.
The following year, I was introduced to SEED by a SEED facilitator and was enlightened in a way that was irreversible. I learned so much about myself and finally felt like I had the knowledge and the space to share my own story and understand how independent schools shaped me as a person. In 2012 I received my SEED training in California and began to co-facilitate back at NNMS.
In 2013 I was nominated to join the Equity and Justice Committee of an accreditation association located in Chicago, Illinois. I completed a full four-year term as a member of the Independent Schools Association of the Central States (ISACS) Equity and Justice Committee, which is the governing organization over 240 independent schools in 14 midwest states.
In 2015, I was invited to join the National SEED staff and have enjoyed my tenure since. Due to SEED, my career path at Near North Montessori as a math and science teacher slowly changed overtime. I left my position as teacher to become the Diversity Director for three years and in 2017 moved back to my hometown of Detroit, serving as middle school director at The Roeper School in Birmingham, Michigan. In addition, I am also the chief executive officer at Single Story, Inc., an education and diversity consultancy in the midwest