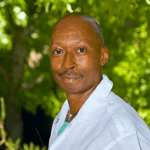 My journey with the SEED Project began with my SEED training in Palo Alto, California in 1993, 20 years after getting a B.A. in Secondary Education at Boston College in 1973. I was fired up when I returned that fall to Cambridge Rindge and Latin, where I had taught English since 1984. The administration, however, was not as eager as I was in terms of implementing a continuing seminar and SEED circle. While I found kindred spirits and ways of knowing and being in SEED and with many at the high school, the overall system within and throughout the city was not prepared to walk the walk their talk proclaimed. "Take no prisoners," I heard Peggy MacIntosh say. So I proceeded slowly and on a small scale with close colleagues in The Pilot School, which was at that time the oldest alternative public secondary program in the country. Its principles closely aligned with who I was as an individual, educator and community member. Pilot School and the SEED Project were the bookends of my lived experience.
While the administration moved slowly, I moved thoughtfully, as I reconsidered my teaching, curricula, and who the young people were whom I was teaching — the fullness of their lives in the classroom, the hallways, the gymnasium, the cafeteria, and their homes and communities. Before SEED, these were considerations that I knew, but after my SEED experience that summer, I acted on what I knew to be true for me as the individual and teacher in the stage of the classroom. From 1993 to the time I retired in 2010, I did my best teaching since I had begun in 1975 at Newton North High School in Newton, Massachusetts. Along the way, in 1996, I earned an M.Ed. at the Harvard Graduate School of Education.
By the end of the 1990s, the high school was restructured, and Pilot School was closed. One of the things I found solace in was that Pilot School had the only articulated English curriculum in the high school, other than the Advanced Placement curriculum. When we Pilot School teachers were mainstreamed and interfaced into the larger faculty, so were many courses. Today, curricula exists and is being taught that I and other Pilot English teachers developed and taught: Reading and Writing on Human Values, African American Experience in Literature; Adolescents in Literature; Religion and Literature are some examples. And by 2003, I was facilitating a SEED seminar that sent six teachers to the New Leaders' Week; in time there were more than ten of us who co-facilitated student, teacher, and parent SEED groups. That was the beginning of the school-wide professional development in SEED seminars, as well as my participation as staff in the national SEED leaders' training.
My journey as SEED facilitator and educator has afforded me the opportunity of being on a televised panel on gender and sexuality sponsored by the National Education Association; consulting at an educational conference in New Orleans; co-facilitating a week long SEED seminar at Albuquerque Academy; participating for two years in the conference on Girls and Women at Wellesley College; consulting and presenting at Las Vegas High School in Las Vegas, New Mexico; and co-facilitating on gender and sexuality at a conference for the West Virginia Health Commission.