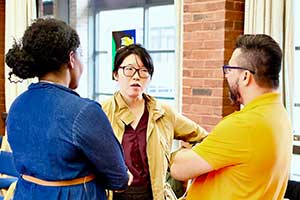 The National SEED ProjectSM is a peer-led professional development program that creates conversational communities to drive personal, organizational, and societal change toward greater equity and diversity. We do this by training individuals to facilitate ongoing seminars within their own institutions and communities. SEED leaders design their seminars to include personal reflection and testimony, listening to others' voices, and learning experientially and collectively. Through this methodology, SEED equips us to connect our lives to one another and to society at large by acknowledging systems of oppression, power, and privilege.
What SEED Offers
SEED offers:

A seven-day, residential New Leaders Week that prepares people to lead SEED seminars in their own institutions or communities
A three-day, residential ReSEED training that helps experienced SEED leaders to revisit, renew, and recharge their practice
An online community for SEED leaders to support each other, network, and share resources
Regional events that showcase SEED concepts and methods
Workshops at conferences around the U.S.

SEED leaders get:

Facilitation techniques and interactive exercises that increase people's abilities to see systemically
Access to SEED leaders-only resources and online community
Print and digital media resources for adults and youth
Regional networks for SEED leaders
Assistance from SEED co-directors and other experienced SEED leaders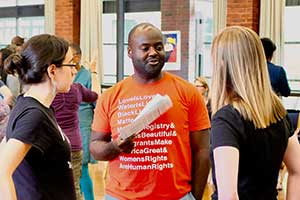 After attending New Leaders Week during the summer, SEED leaders hold monthly, year-long SEED seminars for colleagues at their own schools, organizations, workplaces, or communities.
In these peer-led SEED seminars, participants use their own experiences and those of their students, children, and colleagues to widen and deepen school and college curricula and make communities and workplaces more inclusive. SEED assists educators, parents, community leaders, and others in valuing their voices so they can, in turn, better value the voices of others.
Nearly 2,600 educators, parents, and community leaders from 42 U.S. states and 14 other countries have been trained as SEED leaders by National SEED and the Minnesota and New Jersey branches of the Project. The majority of SEED staff members are people of color.
Learn more about becoming a SEED leader.
What Makes SEED Different?
SEED starts with the assumption that we are each the authorities on our own experience, and can learn to facilitate effective conversation among our peers and colleagues about issues of equity and diversity.
SEED asks participants to look inward at how we were schooled to deal with diversity and connection, as a necessary prelude to creating curricula and environments that more adequately equip young people, colleagues, community members, and others to do so.
SEED takes a systemic approach to looking at oppression and privilege, rather than seeing them only in terms of individuals making individual choices.
SEED acknowledges that diversity work is an ongoing process, professionally and personally, not a one-time training.
SEED leaders do not lecture. Instead, they lead their own colleagues in experiential, interactive exercises and conversations often stimulated by videos and readings.
SEED uses methods of intentionally structured group conversation, tested over more than a quarter century, to create effective learning environments and facilitate thinking in a way that includes input from all voices.
SEED work is not about blame, shame, or guilt about one's location in societal systems. It is about deepening awareness of the existence of societal systems.
SEED engages allies from dominant groups in listening, learning, and taking thoughtful strategic action in order to help break down patterns of oppression.
SEED doesn't need a crisis (such as bullying, sexual harassment, or racially motivated violence) to address the very real power dynamics of race, class, gender, etc. that play out systemically in schools, communities, and workplaces to the detriment of fully realized democratic education/experience for all.
SEED seminars put in place an ongoing constructive conversation about sometimes polarizing issues, making communities more competent to deal with crises when they do occur.
SEED can work in conjunction with other kinds of diversity programs by preparing participants to be more aware of their own experiences with privilege and oppression and to listen more effectively to the experiences of others.
SEED and the Wellesley Centers for Women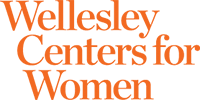 The National SEED Project is a program of the Wellesley Centers for Women at Wellesley College, one of the largest gender-focused research-and-action organizations in the world. Scholars at the Centers conduct social science research and evaluation, develop theory and publications, and implement training programs on issues that put women's lives and women's concerns at the center. Since 1974, its work has generated changes in attitudes, practices, and public policy.