29th Year of SEED New Leaders' Weeks: Conversation for Action
Nearly 100 educators, parents, and community leaders attended the National SEED Project's two New Leaders' Weeks this year. During the seven-day, residential workshops, participants were immersed in multicultural SEED materials and methods in preparation for leading SEED seminars in their own schools and communities.
Through various interactive exercises, SEED participants discovered how to:
facilitate ongoing, structured, group conversations in which all voices can be heard;
examine how their own stories relate to social systems;
learn from the lessons of their own lives as well as from texts; and
turn oppression and privilege into agency and action.
In local, year-long SEED seminars, SEED leaders will now help colleagues and peers do the same in order to make their institutions and communities more inclusive.
We appreciate every person who attended and the work they did of self-examination and conversation around challenging topics. We look forward to supporting them as they continue this work and apply it towards action in their communities.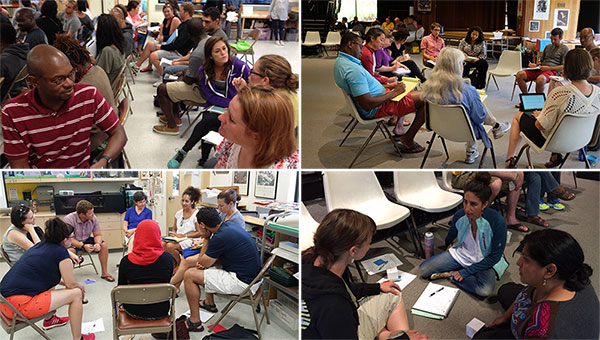 Comments
No comments made yet. Be the first to submit a comment