American Promise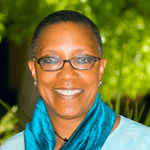 SEED Associate Director Gail Cruise-Roberson offers her thoughts on the film American Promise, which follows two African American boys at an elite New York City school. The film is available for viewing at the PBS website through March 5, 2014.

American Promise tells the story of two African American male children and their educational experiences at Dalton, an elite New York City school. The parents of Idris were the filmmakers and they followed Idris and Seun for 12 years, chronicling their challenges and progress both in school and in their families and communities. It is apparent that learning difference, class, and race play significant roles in how welcomed and successful the young men felt as they grew toward adolescence at Dalton.
I thought the film was very compelling but felt that the systemic issues of classism and racism were not sufficiently explored. When I got the companion book, Promises Kept, I was hopeful that a more analytical light would shine on how the educational institution affected Idris and Seun and their ability to succeed. The book does not disappoint; rather it offers a sobering analysis of what parents of African American young men need to know and do in order to both challenge their sons and the schools they attend to do their best. Suffice to say, there is much more work needed both by families and schools to make sure that equitable education becomes a reality for students of color, particularly male students.
The work of SEED encourages us to both look at individual stories, and also examine the systemic processes at work in the stories. American Promise together with the book, Promises Kept, provides windows and mirrors into the lives of young African American men, families, and elite private school institutions.
I recommend Promises Kept and encourage parents, teachers and caregivers to visit the website: www.AmericanPromise.org. American Promise will be available for online viewing at PBS until March 5, 2014. A short trailer is below.
Comments
No comments made yet. Be the first to submit a comment