Applications Now Available for 2017 SEED New Leaders Week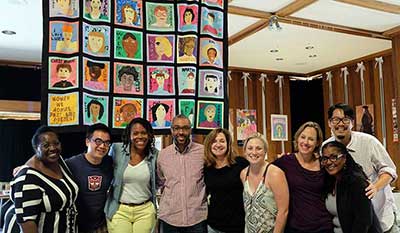 The application for the 2017 SEED New Leaders Week and the 2017-18 SEED Project year is now available at the SEED website!
The National SEED Project is a peer-led professional development program that creates conversational communities to drive personal, organizational, and societal change toward greater equity and diversity. SEED partners with institutions, organizations, and communities to develop their own SEED seminars -- a group of individuals who meet regularly to learn about themselves, interact with each other across identities, and develop strategies for greater equity and diversity in their local settings.
At SEED New Leaders Week, 50 educators, parents, community leaders, and others are immersed in multicultural SEED materials and methods in preparation for leading SEED seminars in their own schools, organizations, workplaces, and communities.
Should you be accepted, you would be expected to attend one of three similarly structured SEED New Leaders Weeks. You will indicate on your application the location and date of the week you want to attend:
June 22-28: San Anselmo, CA
July 9-15: Seattle, WA

July 27-Aug 2: Metro Boston, MA

This week is full as of 5/1/2017
You will also need to name an administrator who will complete the SEED Administrative Support Form on your behalf. They will be sent a link by e-mail to do so once you complete the New Leaders Application.
SEED provides a limited number of scholarships to eligible institutions and nonprofit organizations. Details are available at the application link below.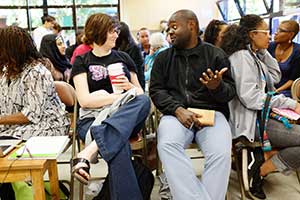 Applications are being reviewed on a rolling basis starting December 20. Final due date for all materials has been extended to May 8, 2017. Last year, we filled all spaces before the deadline, so we encourage you to make sure all materials are submitted well in advance of that date. As soon as your New Leaders Application and Administrative Support Form have been reviewed, we will contact you by e-mail about whether you have been accepted into a 2017 SEED New Leaders Week.
Comments
No comments made yet. Be the first to submit a comment