Applications Now Available for SEED New Leaders Weeks 2020
The application for the 2020 SEED New Leaders Weeks and the 2020-21 SEED Project year is now available at the SEED website!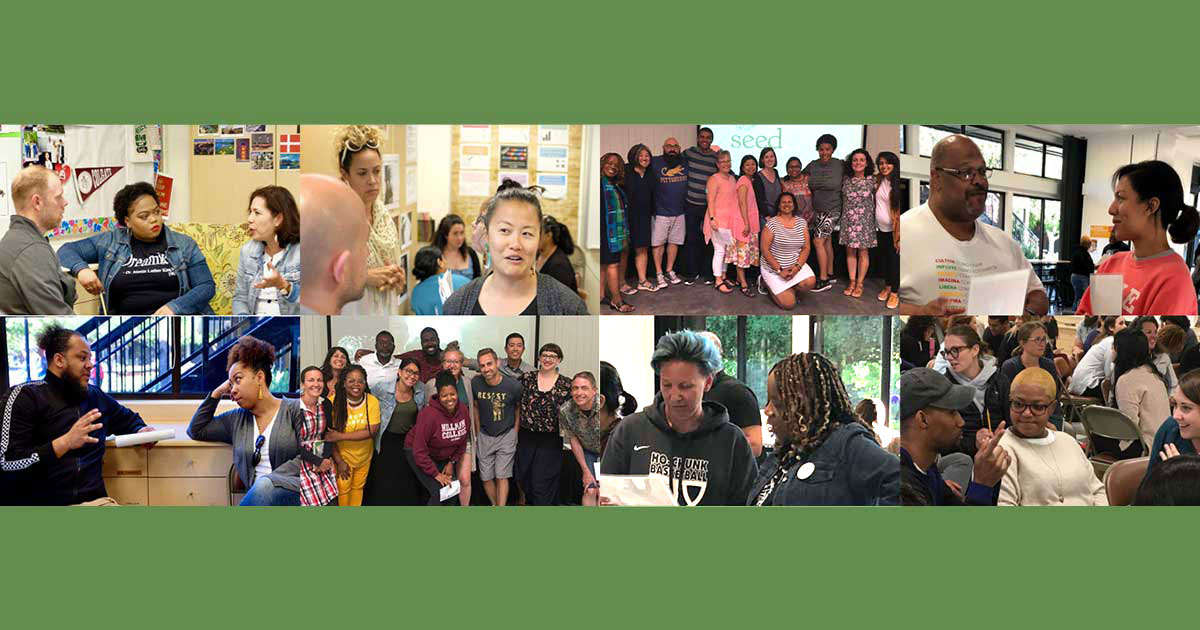 The National SEED Project (Seeking Educational Equity and Diversity) partners with schools, organizations, and communities to develop leaders who guide their peers in conversational communities to drive personal, organizational, and societal change toward social justice.
Participants first attend SEED New Leaders Week, where our immersive train-the-trainer model takes them through an intensive process from which they will experience methods and pedagogy that will enable them, with the support of their administration, to develop a series of seminars for colleagues at schools, organizations, workplaces, or communities where they are employees or members.
SEED leaders design their SEED seminars with the flexibility to adapt them to their own local needs. They include personal reflection and testimony, listening to others' voices, and learning experientially and collectively, in the context of each participant's intersecting identities. Through this methodology, SEED equips participants to connect our lives to one another and to society at large by acknowledging systems of power, oppression, and privilege.
Should you be accepted, you would be expected to attend one of three similarly structured SEED New Leaders Weeks. You will indicate on your application the location and date of the week you want to attend:
July 5-11, 2020: Marin County, CA
July 27-Aug 2, 2020: Seattle, WA. - Please note that this is a change from the previously announced date that you may have seen. We apologize for any inconvenience.
Aug 10-16, 2020: Seattle, WA
You will also need to name an administrator who will complete the SEED Administrative Support Form on your behalf. They will be sent a link by e-mail to do so once you complete the New Leaders Application.
SEED provides a limited number of scholarships to eligible institutions and nonprofit organizations. Details are available at the application link below.
Applications are being reviewed on a rolling basis starting January 1, 2020. Final due date for all materials is April 30, 2020. Last year, we filled all spaces before the deadline, so we encourage you to make sure all materials are submitted well in advance of that date. As soon as your New Leaders Application and Administrative Support Form have been reviewed, we will contact you by e-mail about whether you have been accepted into a 2020 SEED New Leaders Week.
Comments
No comments made yet. Be the first to submit a comment