Apply Online Now for the National SEED Project's 2015-16 Year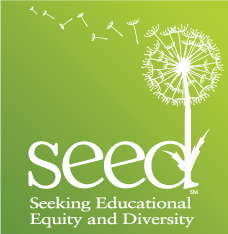 Apply online now to be part of the National SEED Project's 2015-2016 year and New Leaders' Week!
SEED's 2015 application process is an online, paperless one. Acceptance decisions will be made on a rolling basis, so please apply as soon as you can. The final application deadline is April 30, 2015.
The application has two required sections and one optional section:
Part 1: Application: Applicant completes
Part 2: Administrative Support Form: Administrator completes on behalf of applicant
Part 3. Grant Section: Optional: If you are seeking a partial or FULL grant, administrator completes grant request section at bottom of Administrative Support Form. (See criteria/details about grants in application.)
Sections 1 and 2 must be submitted for application to be considered complete. Instructions are on the application pages.
The 2015 summer New Leaders' Weeks dates are:
July 9 through 16, 2015
July 23 through 30, 2015
Both will be held at the San Domenico School, San Anselmo, California. Indicate on your application which of the two you prefer to attend.
Click here to begin the application process.
Questions? E-mail or call Diane Dana: ddana@wellesley.edu or 781-283-2511.
Comments
No comments made yet. Be the first to submit a comment