Automatic SEED Grants for All Public School Educators Accepted to New Leaders Week
SEED has a new initiative toward justice: prioritizing the participation of public school educators and their school communities. We are therefore offering a $1200 grant to every public school applicant accepted to our New Leaders Week.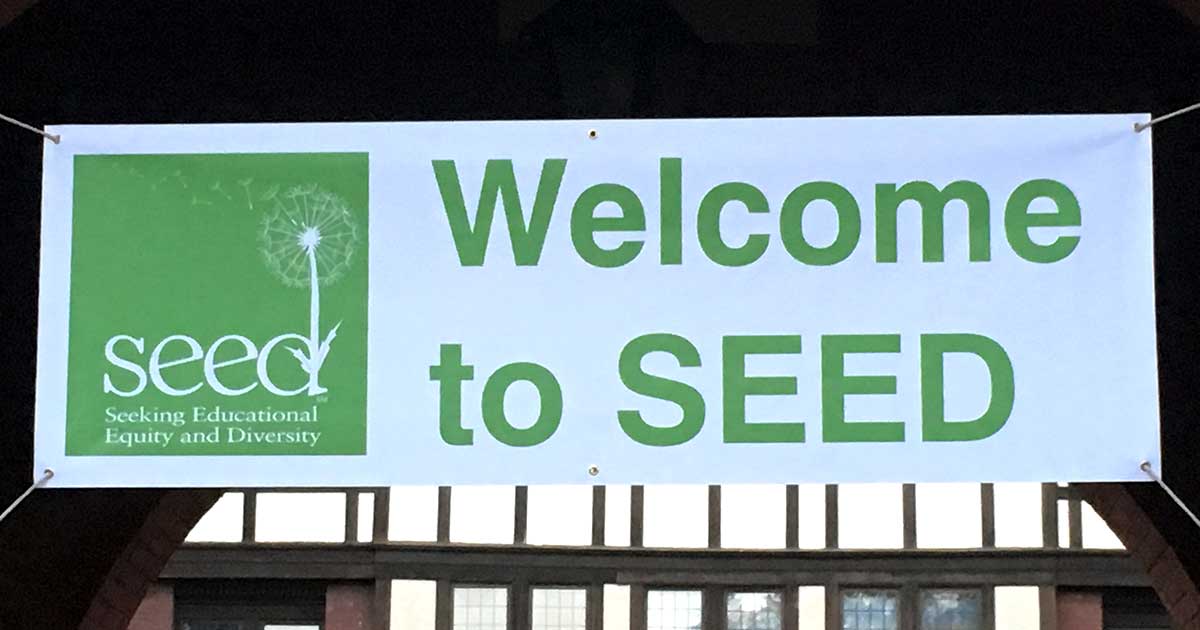 As a project, SEED promotes people being whole, well, and in just relationships with one another. To accomplish this, we strive to change systems of power by working with people who understand those systems best--the people working and living within them. As we continue to grow this organization there are many places where healing and perhaps even reparations need to take place.
One pressing example of this is the cost of our training. While we are proud of the combination of quality, rigor, and care that we offer for the price we have been charging at our New Leaders Week, we recognize that many communities, organizations, and institutions cannot pay this full amount.
For this year, our starting cost will be $4800/participant. Each applicant who is accepted from a public institution, however, will pay no more than $3600. If you are part of a public institution and require additional support beyond this, please provide additional documentation to support your case based on the students you serve.
If you know of public school colleagues in other schools who you think can benefit from incorporating SEED into their professional development, please share this information with them and encourage them to apply well before the April 30 deadline--spaces are already filling quickly.
We also welcome applicants from independent schools, institutions of higher education, community groups, and other types of organizations; while we cannot guarantee grants, we do consider institutional need as indicated in your application materials.
Thank you for your ongoing commitment to social justice, equity and inclusion.
Comments
No comments made yet. Be the first to submit a comment