Celebrating Black History Month by Reflecting Students' Own Neighborhood History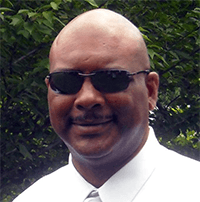 SEED leader Greg Taylor's piece is the first of several posts this month about how various SEED leaders have used SEED methods and principles both to celebrate Black History Month and, broadly, to create a more multiculturally equitable and inclusive curriculum and community.
Greg Taylor, SEED 2012
Minority Achievement Coordinator
Drew Model School
Arlington, Virginia
For the vast majority of African American students, the curriculum is full of opportunities for them to view the lives of others, but it very rarely reflects their own experiences. During Black History Month, it is quite possible that these students will hear more about the contributions of their ancestors than they will during the rest of the school year. This sends the message that the African American patch of the American Quilt is more of an afterthought than a vital component of an intricate pattern. This year my school is celebrating Black History Month in a more meaningful way than the traditional practice of highlighting the lives of famous African Americans. The idea grew out of Emily Style's article on the curriculum serving as Windows and Mirrors.
Drew Model School sits in the Nauck Community, one of Arlington, Virginia's three historically black neighborhoods. We have formed a partnership with the Virginia Foundation for the Humanities (VFH) and the Nauck Civic Association to collaborate on The Nauck History Project. Students are collecting historic photographs and artifacts from residents that will be displayed throughout the school and on a website hosted by the Arlington Central Library. Additionally, students are interviewing residents and school staff who grew up in the community, and are creating multimedia displays that will be shared throughout the school year. The students are learning the story of their neighborhood and about the lives of those who walked the halls of Drew Model School before them. Through this project, all students will see their lives reflected in what they learn at school, and know that their own contributions reach well beyond 28 days in February.
Comments
No comments made yet. Be the first to submit a comment