Join SEED at the People of Color Conference Next Week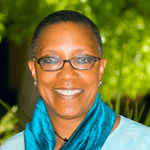 Going to the National Association of Independent Schools People of Color Conference next week in Atlanta, Georgia? Please join SEED Co-director Gail Cruise-Roberson and SEED Staff Member Patricia Matos of Greenwich Country Day School for a session titled "One of Few, Representing Many: The Cognitive Dissonance of People of Color in Independent Schools," and meet fellow SEED leaders and friends for a social gathering.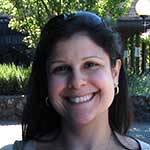 The "One of Few" session will be Thursday, December 8, from 3:30 to 4:45pm (Workshop Session B) in Room A404. Here's the description:
What can happen to people of color who work in independent schools with only a handful of other people of color—or just one? What if few, or none, are in leadership positions? How does the system maintain white supremacy by operating on the idea that highly qualified people of color are rare and hard to find? What are the personal costs, pitfalls, dilemmas, and benefits of being one of a few in a majority white school? This interactive workshop will explore how being the token person of color can result in policing behaviors that injure both faculty and students of color. It will also provide suggestions for taking care of yourself while challenging and changing behaviors in your institution.
The social gathering will be at a place and time to be determined. Come hear what other SEED leaders have been up to, share your own stories, and learn about some of the exciting things happening this year with SEED. If you're a SEED leader, please watch the SEED leaders' Facebook group for details (and join it if you haven't), or contact info@nationalseedproject.org to let us know you're interested.
We hope to see many of you there!
Comments
No comments made yet. Be the first to submit a comment