New Podcast "Teaching While White" Cites SEED Influence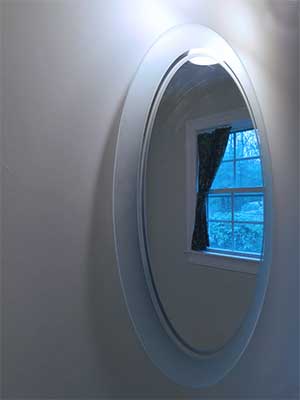 Founders of the new blog and podcast Teaching While White, Elizabeth Denevi and Jenna Chandler-Ward, write that SEED Founding Co-director Emily Style's curricular framework of Windows and Mirrors is central to their work.
Style, in her 1988 article "Curriculum As Window and Mirror," wrote that the curriculum should "function both as window and as mirror, in order to reflect and reveal most accurately both a multicultural world and the student herself or himself."
Denevi, herself a trained SEED leader, and Chandler-Ward write that "if white students are never made aware of their own racial identity, nor understand that it impacts their standing in the world, then their racial identity is never explicit. It remains obscured in that feeling that only students of color have a race — that they are different — and once again whiteness passes for normal. Therefore, what should be clear mirrors remain foggy, and that haze creates all kinds of misunderstandings and missteps."
Through their podcast and blog, which focus on "where whiteness intersects with antiracist teaching and learning," they hope "to defog the mirrors so that all of us who 'teach while white' can see ourselves, our students, our institutions, and our work more clearly."
Comments
No comments made yet. Be the first to submit a comment