Pumpkin SEEDs: Encountering Halloween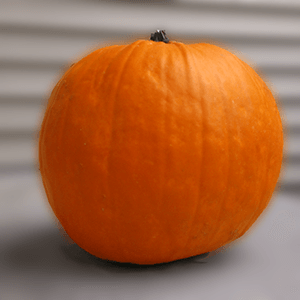 By Online Content Manager Dana Rudolph and Associate Director Jondou Chase Chen.
Halloween can be a scary time for those committed to equity. From racist costumes to ones reflecting gender stereotypes, to the fact that the holiday has Christian and pagan roots and may exclude others, the holiday raises many questions of how and if to observe.
What can we as teachers, parents, and community leaders do to bring equity and awareness to this season? There is no one right answer for every person or community. We may find it helpful, however, to turn to SEED methods of asking questions, answering from our experience, and listening to others, so that we may engage in conversations through which we are both changed and can be the change we want to see.
At SEED, too, we advocate balancing those "textbooks of the selves" (our own experiences) with the "textbooks on the shelves." Here are some writings that we've enjoyed, several of which describe the writer's personal and cultural experience of Halloween.
Mikki Kendall at Bustle offers us "How Not to Wear a Racist Halloween Costume This Year: A Simple Guide for White People." Don't use makeup to change your skin color or wear clothing or symbols of another culture, she advises. Sometimes such choices can reinforce racist stereotypes; other times they make light of sacred symbols. She instead suggests some costume ideas that are both fun and avoid racism.
Moving from race to gender, Raina Delisle's "Halloween Costumes Are Sexualizing Our Youngest Trick-Or-Treaters" at HuffPo tells of her experience trying to find her four-year-old daughter's requested firefighter costume. She discovers, however, that the only ones for girls in her local store came with short skirts and impractical heeled boots.
Smart Girls, in contrast, offers "Women in History Halloween Costume Ideas," offering a racially diverse selection of notable women, including Frida Kahlo, Amelia Earhart, and Angela Davis. The authors seem to have some racial sensitivity, and do not suggest people wear makeup or wigs to match the skin tone or hair of the person. But does this list also risk cultural appropriation, depending on who chooses to adopt any given person for their Halloween identity? How do we read this in light of Kendall's guide?
In Connecticut, one school district is abandoning Halloween celebrations entirely because school officials feel "they exclude children whose families don't celebrate the holiday." Is this cultural sensitivity, or a missed opportunity to discuss different cultures' holidays this time of year (like Sukkot and Diwali as well as Halloween) and celebrate the diverse cultural identities that make us who we are?
Orthodox Jews are among those who do not celebrate Halloween, and people of other Jewish denominations may still be skeptical of the holiday's Christian and pagan roots. But Edmon Rodman, a Reform Jew, takes the concurrence of Halloween and Shabbat this year to reflect with a light tone on how he might blend the celebrations and symbols of both Halloween and his Jewish heritage.
While we're writing this post to provide resources for the week, we also want to continue the conversation. What resources are you using or conversations are you having in your schools, communities, and homes around Halloween?
Comments
No comments made yet. Be the first to submit a comment