Reflections on ReSEED 7, October 26-28, 2018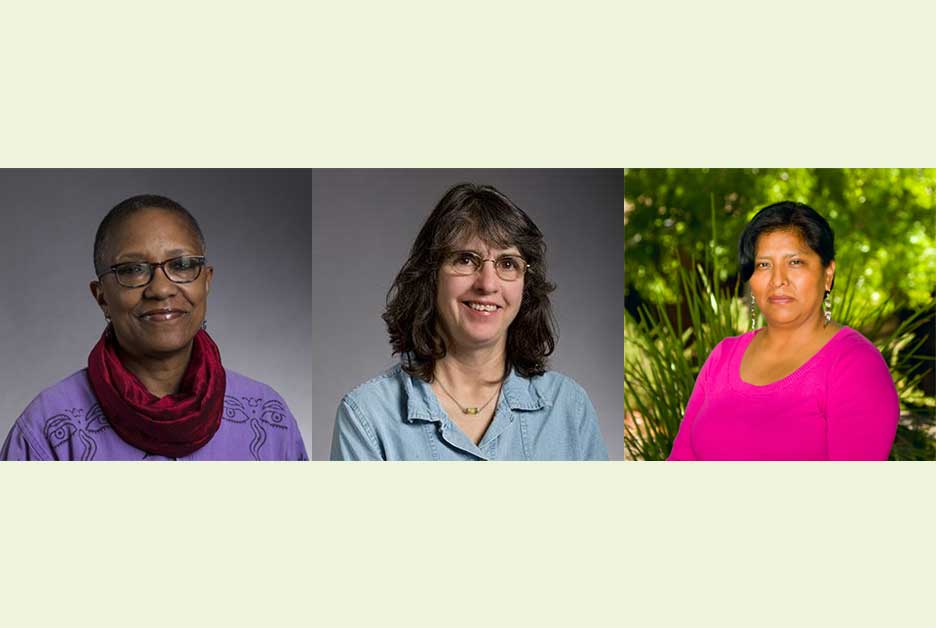 By SEED Co-directors Gail Cruise-Roberson and Emmy Howe, and SEED Associate Director Ruth Mendoza.
ReSEED is a chance for seasoned SEED leaders to reconnect, refresh, retreat and reinvigorate in the company of other SEED folks. The most recent ReSEED, held October 26-28, 2018, came at an important time in our country, as many people have faced one of the most challenging periods in recent memory.
Racism, sexism, classism, ableism, anti-Semitism, Islamophobia, nationalism, homophobia, and transphobia have been rising nationally and beyond our borders, and have challenged the patience, empathy and hopefulness of SEED leaders in unanticipated ways. The opportunity to gather with others who are actively engaged in challenging these oppressive systems in a variety of institutions attracted 19 leaders to Cape Cod, Massachusetts, in order to reflect on lessons learned and to share new ways of working with their seminar groups.
From the moment they walked through the doors of the inn where we were meeting, each leader was given ways to connect with the other leaders, most of whom had never before met. The shared SEED experiences and inviting space created by SEED staff were designed to assist them in quickly realizing their many commonalities. After the first meal together, where table tents provided questions for reflections, leaders no longer needed help delving into deep conversations.
The topics and strategies covered were determined by the stated interests of the participants. SEED staff were also able introduce newer activities in a more intimate setting than at New Leaders Week. Through a series of introspective exercises that included journaling, art making, serial testimony, affinity groupings by race and institutional affiliation, walking talks along the nearby beach, meal time conversations, and s'mores, SEED leaders unpacked recent and past stories of activism, successes, and challenges. How can we confront white supremacy and fragility in SEED seminars? How do we see and navigate differential power relationships within institutions? How can we grow stronger relationships across institutions?
Despite a shared sense of community, familiarity and trust, participants also re-learned the importance of providing trigger warnings when introducing sensitive content. They saw, too, why understanding both one's own positionality as well as that of the group members is important to remember in planning SEED sessions, making sure to actively acknowledge how content might be experienced by people of different experiences and identities. A powerful conversation about how and when to use content that can deeply impact participants differently was one of the most memorable conversations among many group experiences during the weekend.
The inn, which was within walking distance from the ocean, provided a warm and welcoming setting for the group to relax as well as be introspective and to set future goals for the SEED work ahead. The fall weather lent itself to multiple trips to the beach for more leisurely and thoughtful dialogue. Additionally, the food was excellent, not a small thing when SEED work is involved!
As happens during New Leaders Week, the SEED leaders who formed this ReSEED community have expanded their network of support and strengthened their skills for equity leadership. We look forward to future ReSEEDs and reconnecting with more of our dedicated SEED leaders.
ReSEED 8 is scheduled for April 12-14 2019, near Seattle, Washington. If you are already a SEED leader and interested in attending ReSEED, learn more and apply here. If you have not yet attended a SEED New Leaders Week, learn more about doing so here.
Comments
No comments made yet. Be the first to submit a comment