The Personal Urgency and Pedagogical Necessity of Seeking Educational Equity and Diversity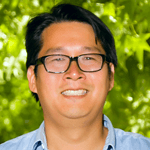 SEED Associate Director Jondou Chase Chen has written a lengthy piece for the Wellesley Centers for Women's Research & Action Report about SEED's relationship to the culturally responsive teaching movement and about its grounding in ongoing dialogues between the personal and systemic.
Chen says that culturally responsive teaching lacks depth if teachers are not aware of its relation to critical race theory. He explains that in order to effectively support their students, teachers must be personally engaged in understanding their own development of racial and cultural identity and how they were schooled to understand race, class, and gender.
He writes:
SEED serves as a leader in educational equity by having educators explore our own experience and listen to the personal experience of others. SEED insists that to develop culturally responsive teaching, we must understand critical race theory and history. Our approach to developing such an understanding is through vigilantly mining and sharing our own personal lived experiences with racism as well as other forms of oppression.
This approach showed its usefulness several times in the past year. The George Zimmerman verdict was released during our 2014 SEED New Leaders' Week training. The month afterwards saw the Michael Brown shooting and subsequent protests. "In both instances," Chen says, "we were devastated by the news as a SEED staff, and we were left mourning and questioning the meaning of our work. Guided by the awareness that these news events are simultaneously incredibly personal and systemically representative, we relied on our SEED methodology to provide both the space to do our own processing of these events and the space to realize that we are not alone in this work."
We hope you will read the entire article for more insights into SEED's work.
Comments
No comments made yet. Be the first to submit a comment
By accepting you will be accessing a service provided by a third-party external to https://nationalseedproject.org/