Welcome to the 1st Session of the 28th Year of SEED New Leaders' Week!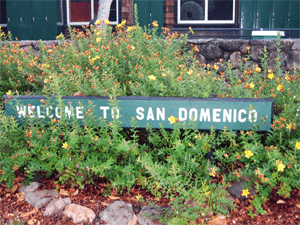 Today, SEED welcomes more than 50 participants to the first session of the 28th year of New Leaders' Week, where they will spend seven days immersed in multicultural SEED materials and methods, in preparation for leading SEED seminars in their own schools and communities.
During the week, participants will:
meet with other new SEED leaders from public and private schools and colleges and communities;
work daily in small groups with SEED's multi-ethnic staff of experienced educators;
engage with key SEED concepts, along with materials and strategies to facilitate curricular change, such as McIntosh's theoretical work on curriculum and invisible systems of privilege;
connect personal growth and development with an understanding of learning environments as systems;
learn how to create and facilitate SEED seminars that will engage their colleagues in interactive discussion about multicultural teaching methods, curriculum, and school climates;
work with experienced project leaders who will mentor them on how to do this deeply personal group work in seminars within their own schools and communities.
After this week, new SEED leaders will invite 10 to 20 interested colleagues to form a local seminar group that will meet for three hours a month during the academic year to discuss key questions about educational equity and diversity.
The staff of New Leaders' Week is looking forward to meeting this year's participants and continuing the SEED journey together. As much as we've prepared for this week, we can't wait for our new participants to bring the other half of the curriculum (their own stories!) on the first day of SEED!
Comments
No comments made yet. Be the first to submit a comment