You're Invited to the SEED Showcase in San Francisco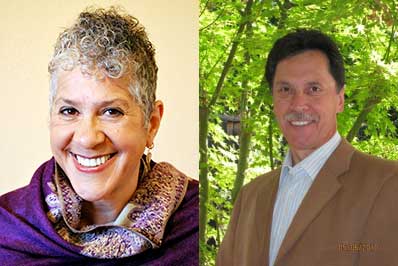 On September 29, the Bay Area SEED Network is hosting "Moving Justice Forward," its 4th annual SEED Showcase, an interactive day of learning, self-reflection, and group exercises stimulated by the keynote speakers: Shakti Butler, Ph.D., filmmaker and founder and president of World Trust, and Hugh Vasquez, senior associate with the National Equity Project. Whether you're new to SEED or a long-time participant or leader, we hope you will join us.
Butler will show her new film and present a workshop on Healing Justice; Vasquez will present on Belonging and Otherness. Participants will then have time for self-reflection through journaling, and will experience a variety of SEED techniques, from sharing in pairs to structured small- and large-group discussions. Former SEED Co-director Brenda Flyswithhawks will also be there to open the session.
Judy Logan, co-coordinator of the Bay Area SEED Network and a retired classroom teacher, notes that "Evaluations from previous SEED Showcase days indicate participants returned to their classrooms/schools inspired with fresh ideas and specific learning techniques." Some joined SEED seminars led by local educators and others in the Bay Area, while others were motivated to apply to SEED New Leaders Week and become SEED leaders themselves.
Logan reflects, "I cannot think of any aspect of my personal or professional life that has not been positively impacted by SEED values, SEED community, and SEED experience. It is by far the best professional development I had as a teacher, but it goes far beyond that. The SEED community strengthens, inspires, and expands my life."
Please join us to connect (or reconnect) with this SEED community yourself and to explore the SEED model of personal and social transformation as a path to moving justice forward.
Date and time: Saturday, September 29, 2018, from 8:30 a.m. to 4:00 p.m.
Place: San Francisco Day School
350 Masonic Avenue
San Francisco, California 94118
Cost: $35 for the event ($20 for students)
Box lunch included with registration by September 26, 2018
Free parking.
Coffee and snacks.
Comments
No comments made yet. Be the first to submit a comment