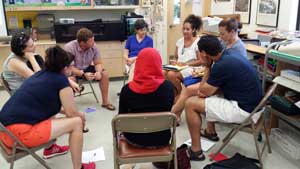 SEED friends: Your commitment to equity is more important than ever before.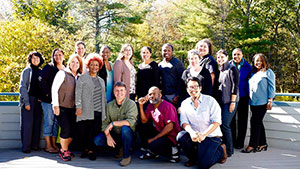 We're excited to announce that the next ReSEED, for previously trained SEED leaders, will be January 14-16, 2017, in conjunction with Dr. Martin Luther King, Jr.'s birthday. The MLK weekend has traditionally been a time when SEED staff gathered to build community and begin the planning for New Leaders Week. ReSEED 4 has a theme in keeping with Dr. King's writing: Where do we go from here?
Our website uses cookies to enhance your experience. By continuing to use our site, or clicking "
Continue
", you are agreeing to our
privacy policy
.
Twelve SEED leaders gathered at the beginning of July for ReSEED — a three-day opportunity to revisit, renew, and recharge their SEED skills. During their time together at the Green Gulch Farm Zen Center in San Francisco, they worked on planning SEED seminar sessions for their local communities and modeled challenging situations they might encounter during SEED seminars.