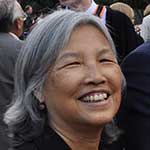 In 2010, my school added the Office of Diversity to the organizational structure. At the time I was the division head for the early childhood program and was asked by the head of school to assume the leadership of this new office. Our vision was to grow the staff until we had four full-time diversity practitioners and an administrative assistant. It took us nine years to reach our capacity. Along the way we renamed the office as the Office for Identity, Culture and Institutional Equity to better represent the work we were doing and the goals of the office.
I remember saying to the head of school that I could only do the job if there was an aspect of scholarship to the work. Though I knew that in practice, diversity work was not new for me, I also knew that I was stepping into a new field of study. I had to ground my life experience in new knowledge; I needed to improve my equity and inclusion language skills and develop cultural and global competency within more formal frameworks. I didn't, in that moment, know about the National SEED Project. But thank you, Google, for leading me to SEED.
I attended New Leaders Week in the summer of 2011, and my school continued to send at least two teachers each summer. Our team of trained SEED leaders, currently 10 people, does its own deep dive every time we meet to plan seminars. We have just completed our ninth year of seminars and have infused our diversity work with SEED tools and pedagogy to bring the philosophy of "the scholarship of the selves and the shelves" to our school community. In 2019 we hope to embark on Parent/Guardian SEED and examine more carefully the cross-cultural challenges of framing SEED work to resonate with people of all racial and ethnic identities.
I am excited to be returning to SEED as a member of the staff. In preparation, I have been thinking about the stories I will carry with me and the identities I will bring into the space every day. Stories of childhood, career and family; stories of being sandwiched between a one-year-old grandchild and a 100+ year-old parent. The stories of changing identity from married to single, from working professional to retired from full-time work, from mother to grandmother, from having a mother and a life partner to having memories of a mother and a life partner. The multiple identities I carry and the stories they are attached to reveal the inner workings of my journey. Before there was SEED I focused on markers and milestones. SEED gave me a way to hold onto those markers and milestones in a meaningful way, enriching my journey, connecting me to people across difference, and moving me to question the impact I have on others.